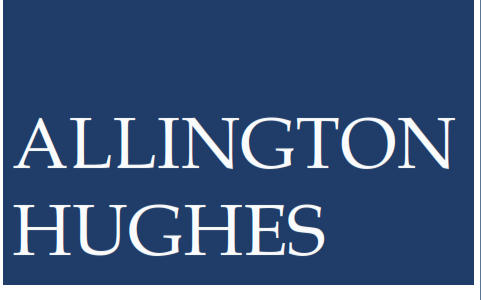 Chester and North Wales Solicitors, Allington Hughes confirmed that they have signed a 3 year deal to be the head line sponsor of the Chester Food Drink & Lifestyle Festival, beginning in 2015.
The firm have been associated with the event as leading sponsor for the last two years and believe that now is the time to commit to the further growth plans for the event and help the event build its ever growing national profile.
Managing Director Alison Brebner said. "Our firm has undergone some major expansion over the last two years and we believe this event fits perfectly with the family values and core Chester and North Wales customer base that our company services. Just like our own firm this event continues to grow and we enjoy being a part of this fabulous experience every Easter at Chester Racecourse. Having seen the further plans for growth we felt the time was right to show our commitment to the festival and we can't wait to see the special announcements coming up about big names chefs and events for 2015. It's a great festival in a great city"
Festival Organiser, Stephen Wundke was delighted that the firm had made this longer term commitment, "Allington Hughes have understood our message right from the start and they love to be involved in the food and drink industry with many of our small producers. The three year deal means that we can plan further ahead and continue to expand our offer and provide the very best festival next Easter.
The Festival had over 29,000 people attend this Easter and organisers believe that 2015 will see them push beyond the 30,000 mark. Mr Wundke says it's been a great journey "Some ten years ago the hoteliers of Chester told us that everyone left Chester at Easter and that if we were going to do an event would we do it at Easter to give people a reason to come to the city. We did as they requested and now every hotel in Chester is full at Easter and our figures show that the event brings in over £3 million of economic benefit to the city. The Festival is now the largest event of its type that takes place anywhere in the UK at Easter and we have a waiting list of exhibitors who would like to come to Chester. We are very proud of how this event has matured and very proud to be associated with Allington Hughes."
Chester Food & Drink Festival Limited is a limited company registered in England and Wales.
Registered number: 05364122.
Registered office: West Wing, Chester Railway Station, Station Rd, Chester, CH1 3NT*
*Mail should be served at Churchill House, Queen's Park Campus, Queen's Park Road, Chester CH4 7AD.